Mobile Oil Change & Tire Service
Broward, Palm Beach & Martin Counties
 Find Us Throughout
Broward, Palm Beach & Martin Counties
Business Hours
Mon- Sat 8am-6pm
Looking for the easiest and most convenient way to get your vehicles serviced for oil changes & tires throughout Broward, Palm Beach & Martin counties?
We Offer Full Service, Hassle Free Mobile Oil Change and Tire Services right at your home or office!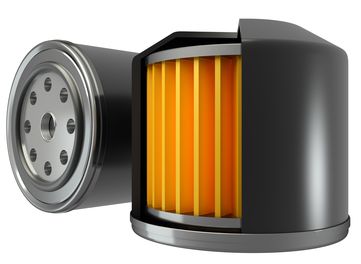 Is your car ready for an oil and filter change?  Not sure when it was last performed?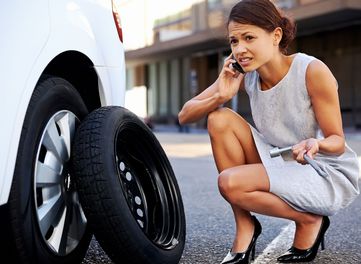 Our Full-Service Mobile Tire division will save you time and money by having us come to you.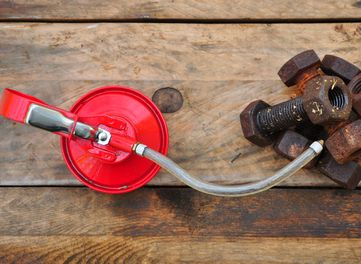 Fleet Services Division offers you adjusted schedules and excellent quality service.
We are a 100% mobile oil change & full tire service that comes to your home or your workplace to save you time and hassle. We never try to sell you services that you do not need. Our friendly techs will treat your car as if it was their own.
We service all of Broward, Palm Beach & Martin counties for both residential clients and for commercial fleet vehicles as well. We service all types of vehicles from Cars, Vans, Pick-Up Trucks, SUV's, RV's, larger diesel trucks and even tractor-trailers!
We book your appointment at a time that is convenient to you & show up on time for your mobile oil change & tire services! Contact us for your oil changes, new tires, brakes, tire repairs, filters, wiper blades, batteries & bulbs too!
Why "go" when you don't have to? We RUN to YOU for a change!
Our Clients Love Us and You Will Too!
I own a moving company and it is very hard for me to leave my truck in the shop for 1 to 2 days just to receive an oil change.... read more I found on the run Mobile oil change and they made everything easy. I scheduled with them and they were able to get someone out ASAP. Elliot who dispatched my service was very knowledgeable about what was needed. He explained to me the process and made everything smooth. Going forward I would not hesitate use them for my personal vehicles and my fleet of trucks. I will recommend this company to everyone. Thank you for providing excellent service.

Renardo Pauldo


August 17, 2022

I have Serviced all 3 vehicles and it doesn't get more convenient . Service is great , prices competitive and doing what's right for the customer always .

GAIL DAVIDOFSKY


August 13, 2022

Service was awesome from the first phone call with Elliot. He was friendly and reassuring. The technician Steve came right on time. He was friendly and courteous. He finished within... read more 30 mins. I will recommend On the Go to everyone!! Great convenient service and very reasonable prices! 👍

Eileen Mccormick


August 10, 2022

Hands down the best company out there. Don't even try to call a dealership or take your vehicles to a location. Call Elliot and his team right a way. They... read more are professional, timely and so convienent. Let's be honest, there is nothing better then not having to take your cars in somehwere and waiting hours for it to be done when you were promised minutes. On the Run Oil Change came to our house and finished our vehicles in a timely matter and we never had to stop our daily routine. Highly recommend!

Timeline Video Productions


July 20, 2022

Love that they do home visits! They have great customer service, communication, and were very punctual! I would highly recommend!

Jenna Fallon


July 17, 2022

I have been using them for a few years now, Its nice to see them growing and still keep there professionalism. Very nice staff, polite and on time, fair pricing.... read more We use them for our business and personal and will continue. Keep up the good work!

Shelly Turner


July 17, 2022

Super friendly, fast service!! Highly recommended this company. They arrived on time and checked all my fluids and air pressure in my tires also.

SANDY HOLLON


July 17, 2022

Best oil change experience! They were so professional and easy to schedule! They came to my work and did everything in the parking lot! They also fill my tires with... read more air and transmission fluid! Also checked on my brakes… just amazing! Thank you

Susana Sanchez


June 27, 2022

Fantastic service from start to finish! Incredibly professional, courteous, and did a great job in servicing my car in a timely manner. I highly recommend them and would definitely use... read more them again for future services. A+++

Lauren Hilmers


June 27, 2022

Excellent experience. Alex did a great job on my two vehicles. Very respectful and knowledgeable. Will definitely use again. Highly recommend.

Julian McKean


June 17, 2022

FIRST TIME CLIENT......TECH WAS PROMPT CLEAN AND KNOWLEDGEABLE.....I'M A CAR GUY AND THE ON THE RUN TEAM IS THE REAL DEAL..... WILL USE AGAIN 👍💪🏆 DINO EAST DELRAY

Dean Borg


June 17, 2022

I called and was able to schedule an appointment the next day. The technician Alex was there even before the scheduled time and was fast and efficient. Overall was a... read more very good experience, I will definitely be contacting them again!

Simra Khawaja


June 17, 2022

On the run mobile oil change was a fast, thorough, and friendly service. I will definitely be using them for all my future oil changes.

Lorenzo Graziano


June 17, 2022

From the phone call to schedule, to my service being completed, this was the easiest and most quality auto service I have experienced! Had a nail in my tire and... read more couldn't get in to a shop for a patch. Elliot was so nice on the phone, and Alex, the technician was so friendly, efficient, and got the job done, right in my driveway!! 10/10 wouldn't hesitate to use them for all of my auto needs!!!

Monica Bartoli


May 18, 2022

We've been using On the Run Oil Change to take care of our fleet of roughly 50 vehicles for a couple years now, and they do a quick and efficient... read more job every time! Easy to book and they can fit in multiple vehicles each time! We highly recommend them to anyone needing fleet services!

Petri General Email


May 18, 2022

I changed my own oil and made the mistake of double gasketing my oil filter last weekend. I didn't realize until I was on my way to work Monday morning... read more and the oil light came on. It was dark and I wasn't sure what I should do. I stopped and got enough oil to get me to work. This is my only vehicle for transportation and I was stuck. On the run came out the same day and fixed my problem. The tech was very knowledgeable and did a nice job. He also wiped down the excess oil that had accumulated on the under carriage. Yes I would certainly recommend them.

Glenn Keyes


May 18, 2022

Jevaughn did my oil change and tire rotation. Very friendly and professional. Worked quick but thorough. Even topped off my fluids that were a little low.

Chase Dopson


May 17, 2022

From booking my appointment to having Revaughn replace my tire it was seamless. Definitely will use again. Super easy, fast, reasonable, reliable. Great! Highly recommend!

SMB


May 17, 2022

Hey came out this morning, were on time for the appointment and performed my service and even checked and filled my tires. Great Service, love it, will definitely use... read more again. See ya in 5000 miles.

Stephanie Walker


May 17, 2022

This was my first experience with On the Run. I completed the online booking form and received a call to schedule a time within 15 minutes. They were able to... read more fit me in the next day- perfect since I had waited so long to schedule. The technician was on time, friendly, and thorough. He did an inspection, topped off all fluids that were low, changed the oil and rotated the tires. I will definitely use them again- with young kids, it's great to have a company that will come to me.

Christina Stieren


April 18, 2022

Incredible service! Imagine sitting comfortably at home while work is being done to your vehicle vs an uncomfortable plastic chair in a crowded, smelly waiting area at the local mechanic... read more shop. Communication was quick and there were several dates and times to choose from. Javon arrived on time and was friendly and professional. I had 2 new tires installed and 2 rotated. He had knowledge of the vehicle as I did not know where the special tool to release the spare was and he showed me where it was stored. I highly recommend this service. I am a customer forever.

Donna Dayka


April 18, 2022

GREAT!!! Easy to setup appt. on time arrival and done within 45 mins. Professional and courteous

Steve Schubert


April 17, 2022

Absolutely the best experience I've ever had when it comes to changing my tires, and done AT MY HOME TOO! The installer was extremely friendly, very fluent in his... read more trade, and was an absolute pleasure to talk to. The job was done precisely as requested. I am definitely not looking anywhere else for future tire change installations! A-PLUS!!!!

Armani DeJesus


March 17, 2022

This business is awesome. The show up on time, you pick your appointment. My change was done at home in 30 minutes. I'll use them every... read more time.

Stacy Harris


February 23, 2022
On The Run Oil Change and Tires Too!
We will come to you on your schedule at either your home or office and take the hassle out of maintaining your car, truck, van, SUV, or motorhome. Oil Changes & Tire Services are performed on all makes and models with top-quality products by our experienced technicians without your having to go anywhere!
No more wasting time at the "quick lube" joint (where they try to sell you other services that you usually don't need) or tire shop or at the dealership. It never is as quick as they say…right?
Isn't your time more valuable than that?
We stick to the basics!  Oil changes, air/cabin air filters & wiper blades, batteries, bulbs and all tire services too!  New tires, tire rotations, mounting & balancing, alignments and tire repairs…no up-sells for services you don't need or want to pay for!  We also check your fluids and top off as part of our oil change service and we also check your tire pressure and fill as needed.
Never get that "Ripped-Off" feeling again!
Are you a busy parent with kids and dread taking them
to sit in a crowded, dirty waiting room?
Do you work and try to squeeze in an oil change or required tire maintenance needs during your lunch hour and always come back late?
After working and running errands all week,
do you really want to go for an oil change or for tires on the weekend?
Does your company have a fleet of vehicles and you don't want to waste your employees' time by having them "go" for oil changes or tires?
The answer is:
ON THE RUN Mobile Oil Change and Tires Too!
Call for your appointment today!
561-285-4OIL
561-285-4645
We RUN To You For a Change! Call Tioday.
info block original website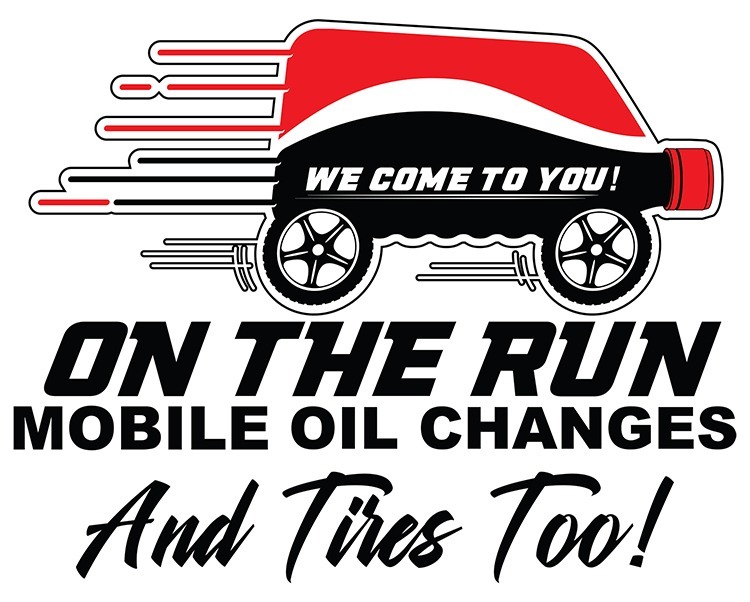 ADDRESS
On The Run Oil Change & Tire Service
Broward, Palm Beach & Martin Counties
Phone: (561) 285-4645
Email: info@ontherunoilchange.com